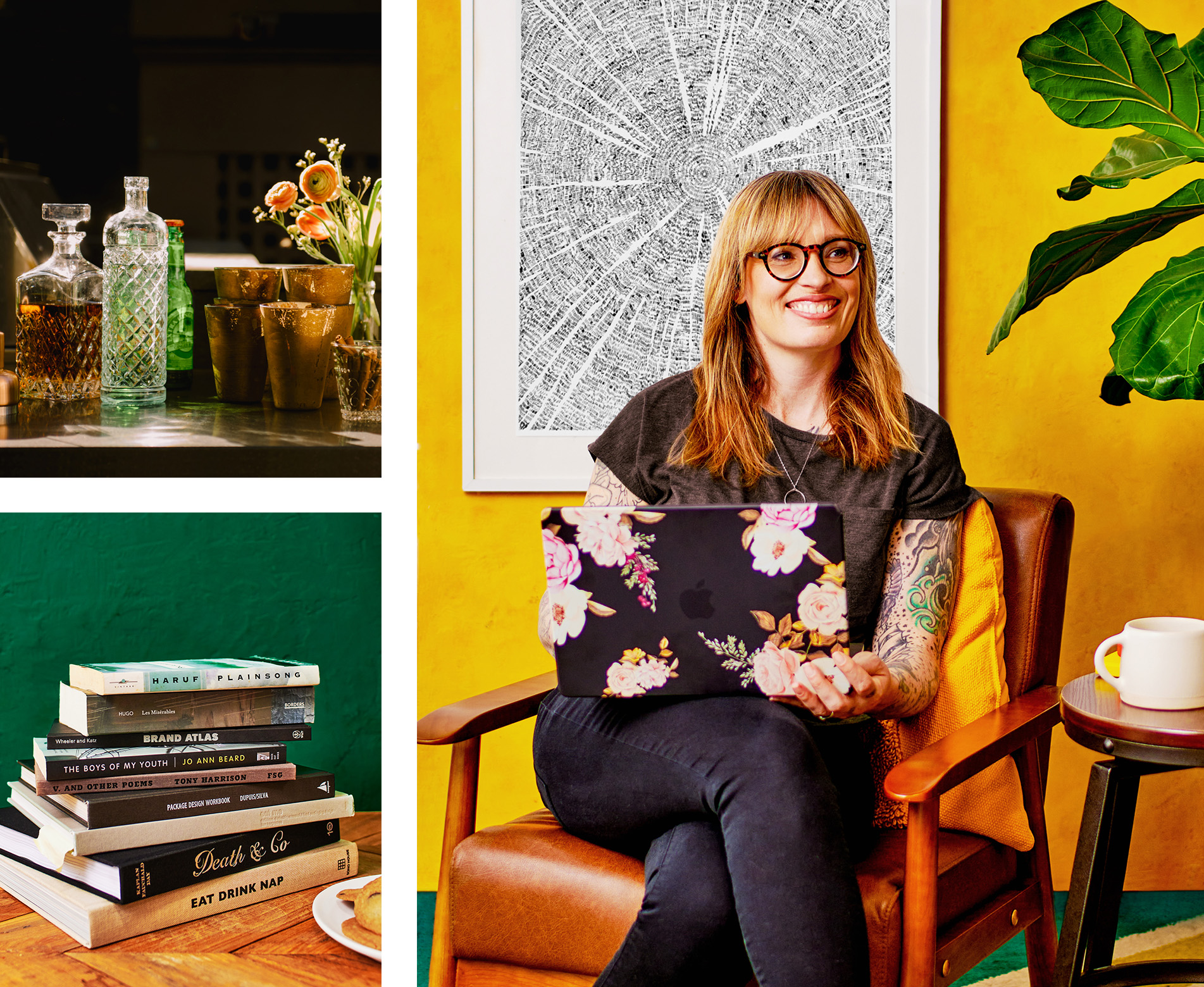 Vanessa Doll
Partner & Director of Relationships
at Freshmade
Vanessa's professional career has always centered around the intersection of food and creativity. A deep enthrallment with the restaurant and bar industry paralleled the pursuit of a double Master's in writing theory/pedagogy from DePaul University, leading to nearly twenty years experience in the CPG design industry.
Drawn to package design for its power to build deep-seated loyalty and propel growth for brands, Vanessa juggled three worlds for seven years. One, as a full-time project manager overseeing the details of global packaging design systems for Tampax, Always, Pampers, and Kroger at LPK, the world's largest employee-owned branding agency. The other two as a writer and proprietor of Mayday, a bar-restaurant where she led a large staff, booked national acts, and built both a brand and a dedicated customer base. Along with the nuances of responding to so many people's needs, high levels of organization and system-based solutions were crucial to all three roles. The result of these myriad environments and challenges led to a unique amalgamation of creative problem solving and a deep-seated knowledge of human behavior. In other words, Vanessa Doll is a strategy nerd who excels in building brand narratives, thrives on human connection, and has a striking ability to grow her own business and her clients'.
Since 2017, this unconventional blend of experience and passion has made her perfect for the role of partner and Director of Client Relationships at Freshmade–she is equally ingrained in strategy for packaging design and branding projects as she is in the growth and accomplishment of her team and clients. Spearheading successful brand launches from scratch for brands like Popadelics while also working with Publix, Sunset, Hartz and other category leaders on package systems and design refreshes has given her a range of expertise in the food sector, from DTC to ever-evolving consumer insights at the retail level.
Not surprisingly, she has a smattering of addictions to feed: the written word, her husband's cooking, traveling with her lab mix Polly, dining out, craft beer and cocktails, volunteering for pet rescues, and hiking in the great outdoors.